Social Networking Tools
Make Your Own Social Network
Open Source Social Network
Open Source Social Network also know as OSSN is a social networking software written in PHP. Open Source Social Network allows you to make a social networking website, helps your members build social relationships with people who share similar professional or personal interests.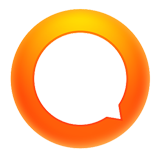 Oxwall
Oxwall is unbelievably flexible and easy to use PHP/MySQL community software platform. Oxwall is used for a wide range of projects starting from family sites and custom social networks to collaboration tools and enterprise community solutions.
Jcow
Jcow is a flexible Social Networking software written in PHP. It can help you to: * Build a social network for your interests and passions. * Build a member community for your existing website. * Build a social networking site like Facebook/Myspace/Twitter.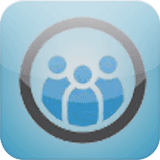 Family Connections
Family Connections is a Private Social Networking Share pictures and videos. Have discussions. Start a family tree.
Beatz
Beatz is an online social networking community script that allows you to start your own favorite artist band website. Beatz is an online community script for sharing, discussing and learning about new artists and your favorites.
Etano
Etano can be used to start up a dating site, a social networking site, a classifieds site or any other type of site involving groups of people, companies, products.
pH7CMS
pH7CMS The First and Best Social Dating Open Source Site. It is written in object-oriented PHP with an architecture MVC (Model-View-Controller). It is low resource-intensive, extremely powerful and very secure. Is comes with more than 29 native modules and based on the pH7Core framework.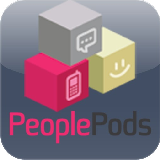 PeoplePods
PeoplePods is a developer-friendly social software toolkit. Build applications where people meet, talk, share, read, work, publish and explore. PeoplePods provides a flexible infrastructure within which members of a site can create, comment upon, and consume content of arbitrary types.
Elgg
Elgg empowers individuals, groups and institutions to create their own fully-featured social environment. Elgg, started in 2004, is an open source social engine which powers all kinds of social environments – from education and business to martial arts and rugby. If you are looking for a professional social intranet or want to run a site for your organization, Elgg is a great choice.
Dolphin
Dolphin is the world's most advanced community software. Open-source, independent, downloadable, scalable, customizable, full-featured, free software for building social networks, dating sites and web-communities. Loaded with video chat, recorder, video player, forums, groups, events, video messenger, mailbox, desktop app, video sharing, photo sharing, iPhone app and much more. Build your own business or advance your hobby with Dolphin!