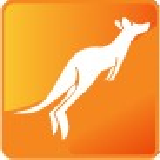 osTicket
osTicket is a widely-used open source support ticket system. It seamlessly integrates inquiries created via email and web-based forms into a simple easy to use multi-user web interface. Easily manage, organize and archive all your support requests and responses in one place while providing your clients with accountability and responsiveness they deserve.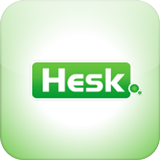 Hesk
Hesk is Free PHP Help Desk Software that runs with a MySQL database. It allows you to setup a web based ticket support system (helpdesk) for your website. Once the Help Desk Software is installed your customers will be able to submit support tickets and staff will have an easy-to-use web interface to manage customer support requests.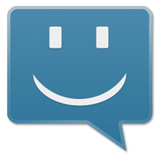 Mibew Messenger
Mibew Messenger is an open-source live support application written in PHP and MySQL. It enables one-on-one chat assistance in real-time directly from your website. You should place the button of Web Messenger at your site. Your visitors click the button and chat with your operators who help them.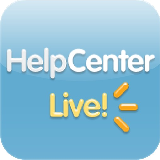 Help Center Live
Help Center Live is an open-source, community driven live chat & support system. You may easily provide live support on your website just like large companies do with very little work. With Help Center Live, you can provide a real-time, live support or sales person experience.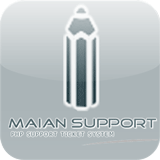 Maian Support
Maian Support is a FREE support ticket system written in PHP/MySQL. Maian Support is a software with no nag screens, ads or spyware. It can be used for an unlimited time at no further cost. Support is an integral part of any business and good support helps you to build a solid relationship between you and your clients. Maian Support helps you to build this confidence by providing an easy to use support system completely free of charge.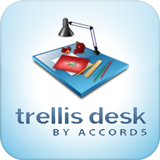 Trellis Desk
Trellis Desk is a powerful and robust help desk solution for your business. Improve your company's service by allowing your customers to quickly and easily submit support tickets to your team. Trellis Desk sports a range of advanced features that enable your business to handle customer support more efficiently.
Vision Helpdesk
Vision Helpdesk is a Web-Based True Satellite Helpdesk Software that allows you to manage support for Multiple Companies at one place. With single front-end and each company having its own client portal makes it true satellite helpdesk. You will need a Valid License key to install and run Vision Helpdesk.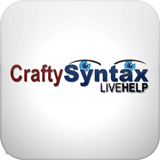 Crafty Syntax
Crafty Syntax Live Help (CSLH) is an open source live support solution that helps customer support with live help functionality that can be proactively pushed to visitors to your site or requested by the consumer. Crafty Syntax includes a large range of features to allow multiple operators, multiple departments and multiple languages to be used.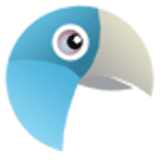 Live Helper Chat
Live helper chat is Free & Flexible & Open source – Live Support chat for your website. Web and desktop clients. XMPP notifications, GTalk, Jabber, OpenFire, Chrome extension, Node.js support, MySQL, PostgreSQL.
iqDesk
iQDesk is a unique software specifically designed for freelancers, small and any type of one-person-business. iQDesk is designed with only the main modules that any freelancer or small company needs to run its business successfully.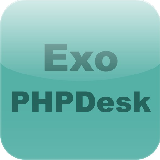 ExoPHPDesk
ExoPHPDesk is a free php helpdesk software. It is a HelpDesk for Internet companies that require communicating with their customers. Includes Admin Area, Staff Area, Member Area. With a fast,easy template and Live chat system, it is the superior one.
phpOnline
phpOnline is a live customer support system using PHP+MySQL+Flash to operate.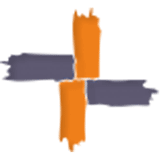 HelpDEZk
HelpDEZk is a powerful software that manages requests/incidents. It has all the needed requirements to an efficient workflow management of all processes involved in service execution. This control is done for internal demands and also for outsourced services. HelpDEZk can be used at any company's area, serving as an support to the shared service center concept, beyond the ability to log all the processes and maintain the request's history, it can pass it through many approval levels. HelpDEZk can put together advanced managing resources with an extremely easy use. Simple and intuitive screens make the day-by-day easier for your team, speeding up the procedures and saving up a lot of time. It is developed in objects oriented PHP language, with the MVC architecture and uses the templates system SMARTY. For the javascripts, JQUERY is used.
Support Incident Tracker
Support Incident Tracker (or SiT!) is a Free Software/Open Source (GPL) web based application which uses PHP and MySQL for tracking technical support calls/emails (also commonly known as a 'Help Desk' or 'Support Ticket System'). Manage contacts, sites, technical support contracts and support incidents in one place. Send emails directly from SiT!, attach files and record every communication in the incident log. SiT is aware of Service Level Agreements and incidents are flagged if they stray outside of them.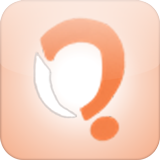 phpMyFAQ
phpMyFAQ is an open source FAQ system using PHP. phpMyFAQ is a multilingual, completely database-driven FAQ-system. It supports various databases to store all data, PHP 5.3.3 (or higher) is needed in order to access this data. phpMyFAQ also offers a multi-language Content Management-System with a WYSIWYG editor and an Image Manager, flexible multi-user support with user and group based permissions on categories and records, a wiki-like revision feature, a news system, user-tracking, language modules, enhanced automatic content negotiation, templates, extensive XML-support, PDF-support, a backup-system, a dynamic site map, related articles, tagging, RSS feeds, built-in spam protection systems, LDAP support, Twitter and Facebook support and an easy to use installation script.