Online File Management Software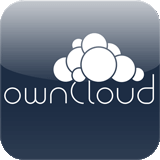 ownCloud
ownCloud gives you freedom and control over your own data. A personal cloud which runs on your own server. ownCloud allows you to access your data wherever you are, when you need it.
eXtplorer
eXtplorer is a php-based file manager for your own web space. It's cross-browser compliant and offers everything you need. eXtplorer is a PHP- and Javascript-based File Manager, which you can be placed on your own web space.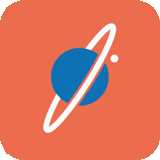 Pydio
Pydio formerly known as AjaXplorer. Pydio: Put Your Data In Orbit! allows you to instantly turn any server into a powerful file sharing platform: install once and access your files from anywhere. Organize, preview and share them, easily and securely.
OpenDocMan
OpenDocMan is an opensource document management for the masses. OpenDocMan is a free document management system (DMS) designed to comply with ISO 17025 and OIE standard for document management. It features web based access, fine grained control of access to files, and automated install and upgrades.
PHPfileNavigator
PHPfileNavigator is state-of-the-art, open source web based application to complete manage your files and folders. It provides a powerful, reliable and easy web file management with a lots of cool features. Easy to install and configure, you can administrate your files and folders as easy as in your hard drive and access with strong security all over the net.
LetoDMS
LetoDMSis an open-source document-management-system based on PHP and MySQL. LetoDMS allows you to store any kind of binary data – just like a usual file-system. But there are some features that extend the normal capabilities of a file-system. LetoDMS makes it possible to access your documents not only via intranet in your office but worldwide via the internet.
eSyndiCat
eSyndiCat is a PHP software for building rich web directories & more. eSyndiCat is a full-featured php directory software that can be used as an addition to your existing site or as a stand-alone platform. Using eSyndiCat Directory Software your website can achieve top rank and take the leading positions in the most popular search engines! eSyndiCat is a professional, affordable php directory software. With a large and highly customisable set of key features coupled with a standards compliant interface, eSyndiCat Directory Software has been chosen by thousands of webmasters all over the world.
ProjectSend
ProjectSend (previously cFTP) is a clients-oriented file uploading utility. Clients are created and assigned a username and a password. Then you can upload as much files as you want under each account, with the ability to add a title and description to each one. ProjectSend provides easy and secure multi-file uploading and unlimited file size on ANY server! Even on common shared hosting accounts. When the client logs in, he will see a web page that contains your company logo, and a sortable list of every file uploaded under his name, with description, time, date, etc. It also works as a history of "sent" files. They can check the differences between versions, the time that it took to do that, and so on. Additional benefits include saving hundreds of mb. on email accounts since every file remains on your server until you decide to delete it, and they can be accessed from any browser anywhere.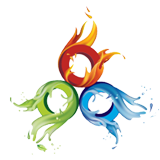 Arfooo Directory
Arfooo Directory is the most powerful free and open source directory script in the world. The directory script includes many customizable features with a single click, studied and designed to satisfy the greatest number of webmasters worldwide. With its advanced features, Arfooo directory is not a simple link directory script. Arfooo Directory allows you to create directories without asking link (URL) in submission form. Therefore, you can create all types of directories (yellow pages, job …) Arfooo Directory is developed with latest technologies : MVC architecture, PHP 5 (OOP), Javascript / Ajax (jQuery) and uses UTF8 encoding. This directory script is developed and designed by an professional of search engine optimization (SEO) and integrates architecture and functions specifically dedicated to help you optimize your SEO directory in all detail: URL Rewriting, anti duplicate content , possible optimization of each field (html title, meta description, h1 tag), SiteMap.